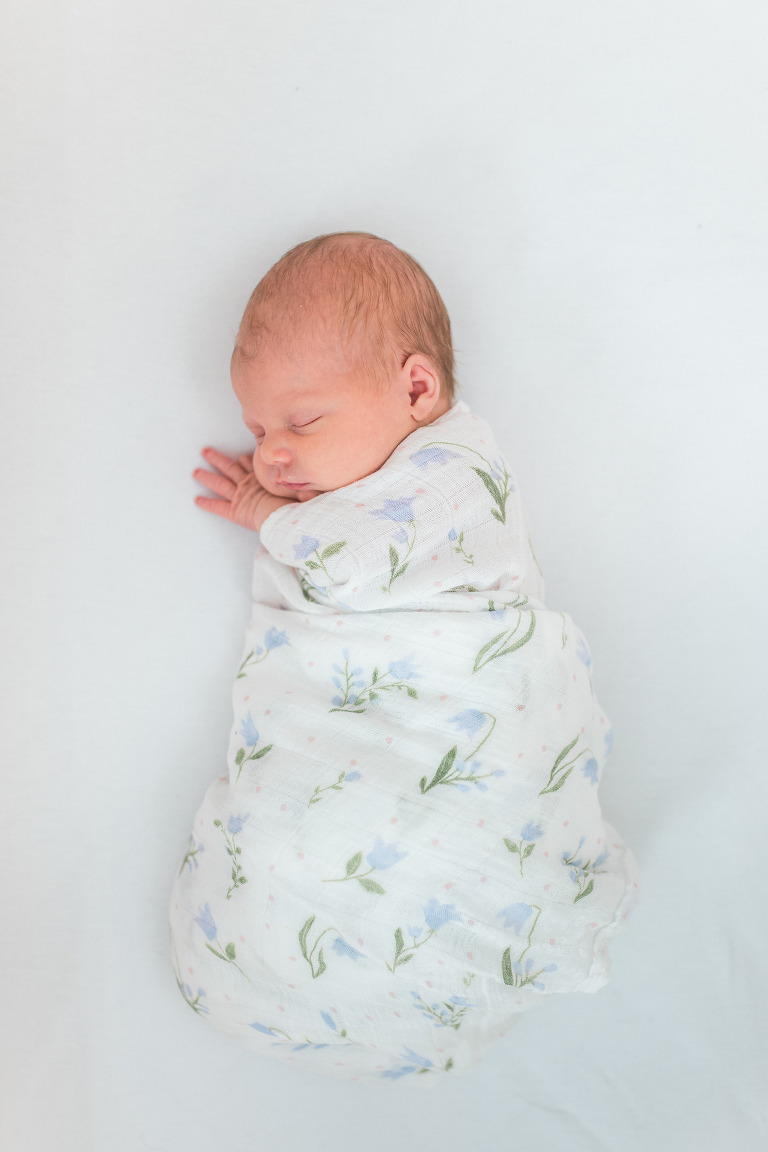 Oh sweet Emmy, you've stolen all of our hearts already!! After the gorgeous images we got at our maternity photoshoot, I was so excited to have a newborn photo session booked with Vanessa Lentine. Well….excited because I knew I would LOVE the photos. But lets face it, having pictures done within that first couple of weeks after a newborn enters your world isn't always the easiest! Luckily I had planned ahead with outfits for everyone in our family and some sweet newborn swaddles, bows and accessories. I'll share a list of my sources below 🙂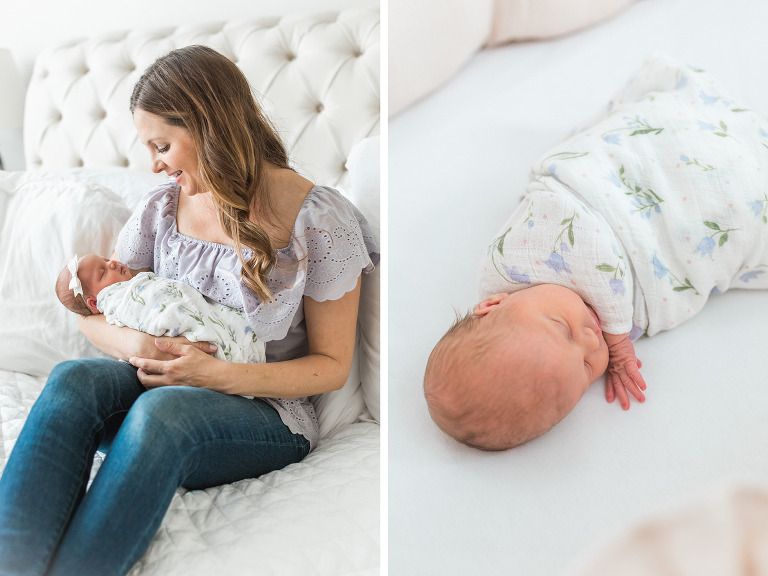 I really do think planning ahead, at least a little, is the key to having a less stressful photo session. I knew for the family photos I wanted us all to be pretty casual. Jeans and a cute top with eyelet detail for me, tutu moi skirts for the girls with easy white tees, and the boys are always the last to get outfits, ha! Shorts and a tee, jeans and a button up…those are both my go-to's for my husband and son when going for a casual look. Just pick muted coordinating colors and you're good to go!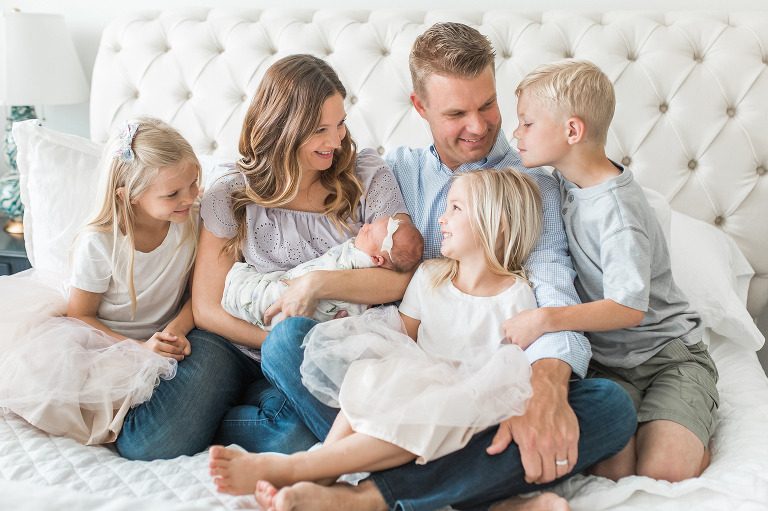 For Emmy I didn't want anything too elaborate, just a few sweet little accessories. A simple white felt bow, a gorgeous Little Unicorn swaddle blanket, and a couple fancier accessories with lace and jewel details. At the bottom of this post I'm sharing a few of my favorite sources for newborn photo props and accessories. Buying these well in advance made me feel a little more prepared when the time came for our photoshoot day!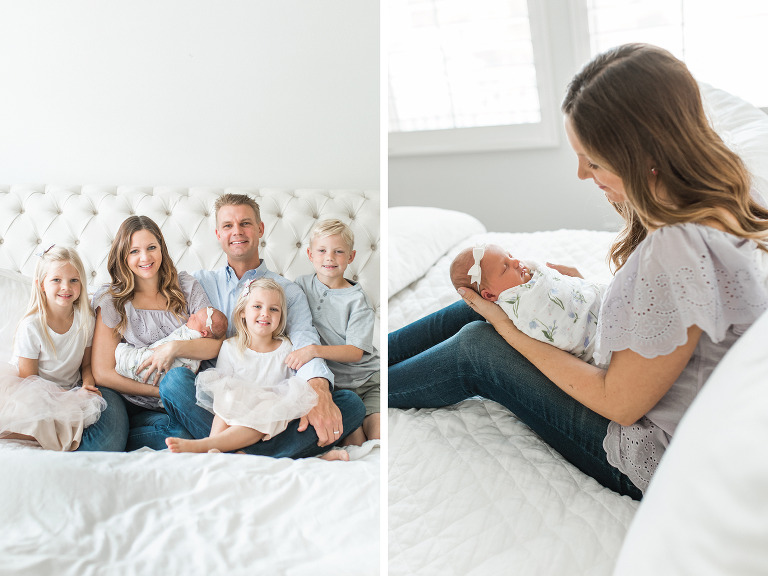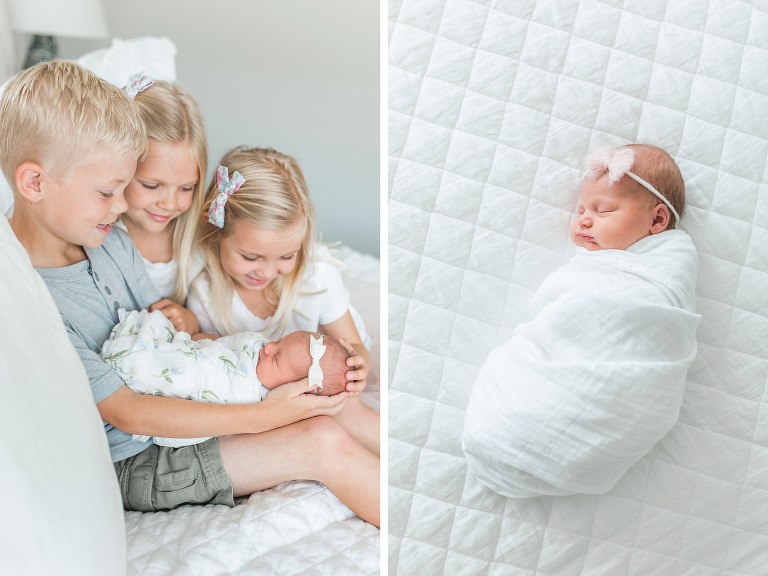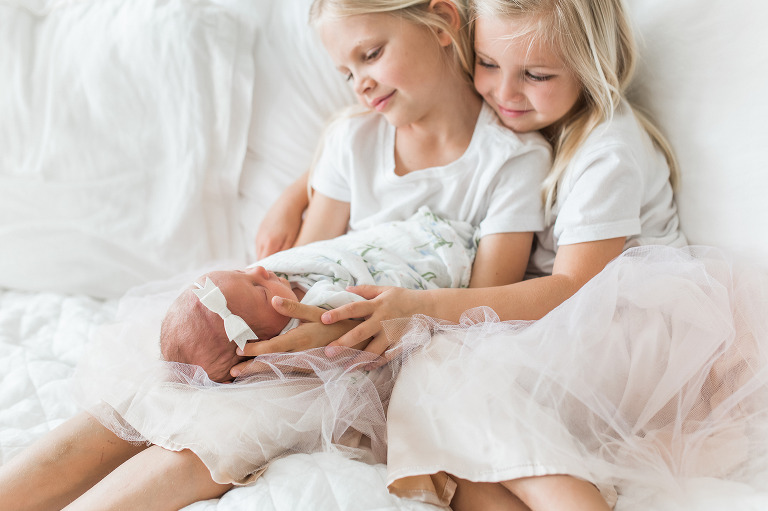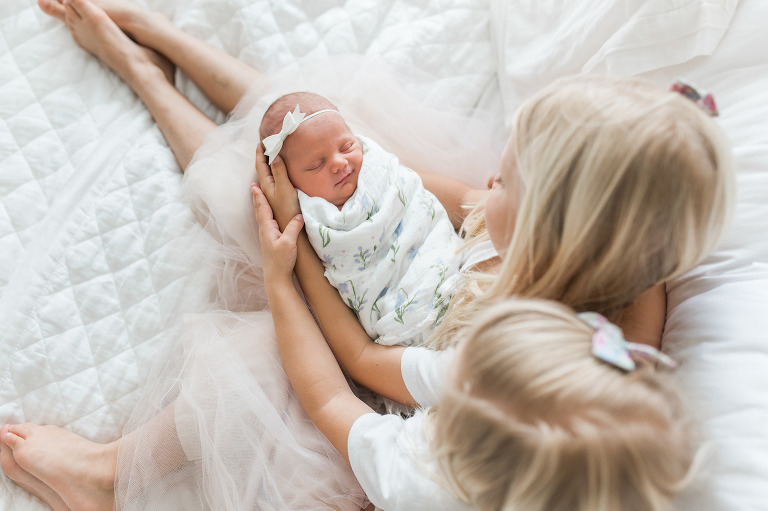 This series with my girls peeking over her crib are some of my very favorite images from the whole session!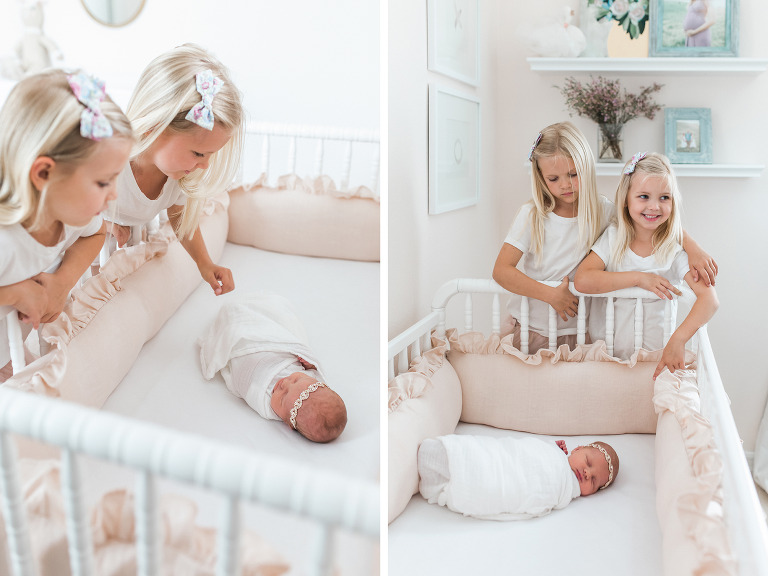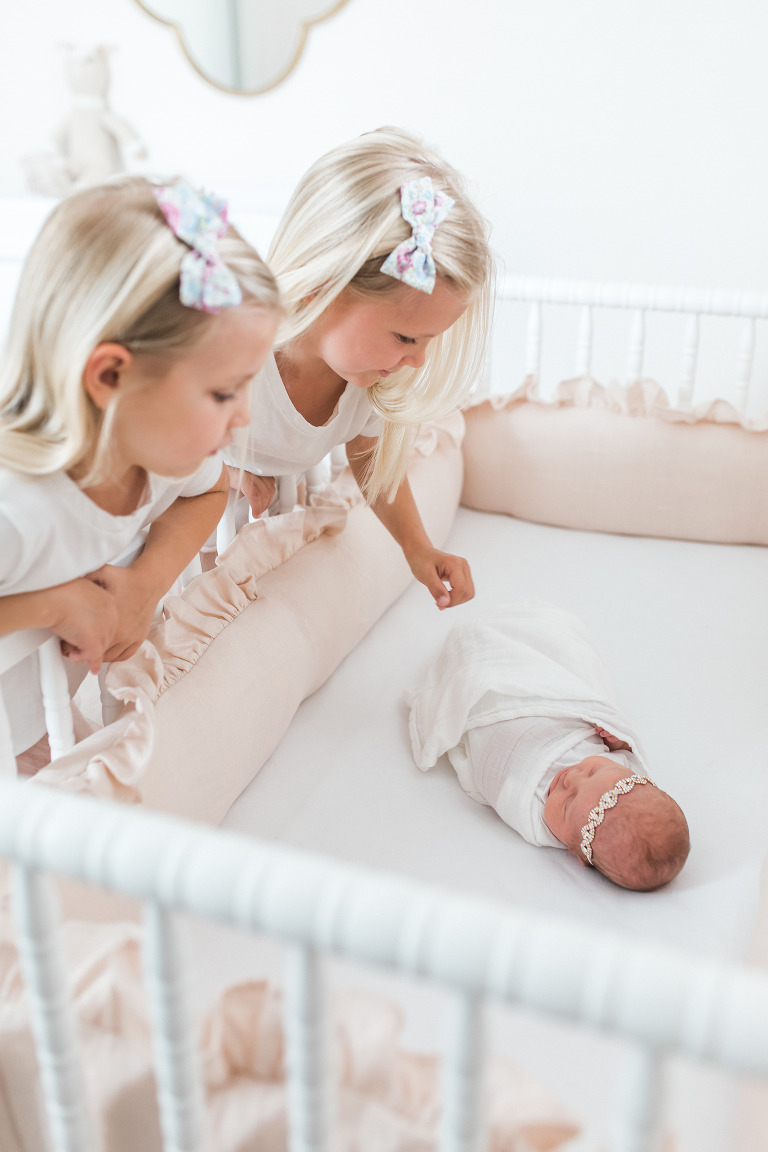 I also love these photos of just me and Emery. I changed into a beautiful lace dress and Emmy is wearing a jewel headband and simple white swaddle. I love how they showcase her nursery too!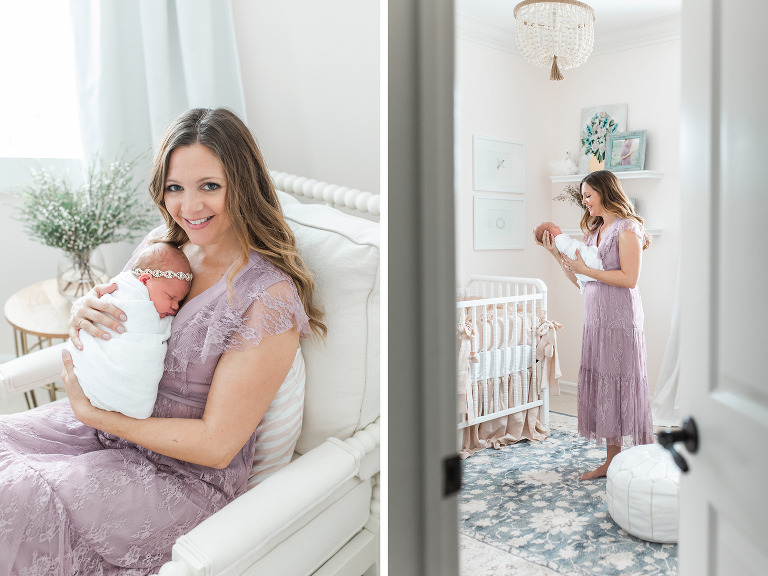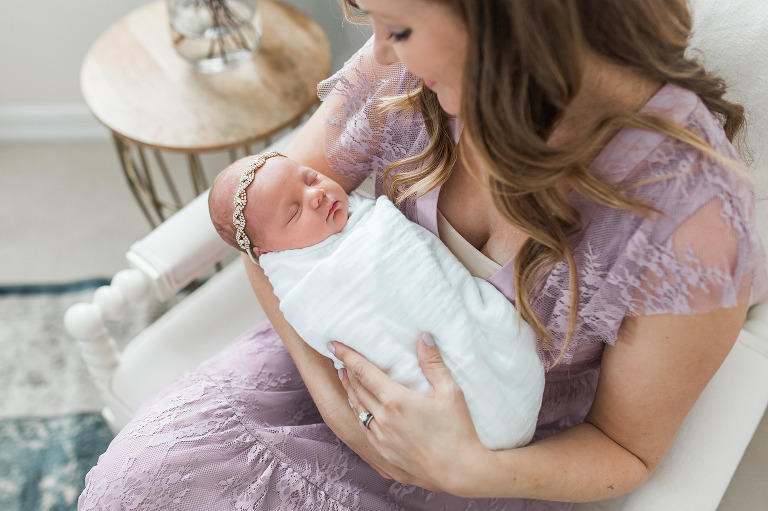 A few more of just Emmy and me…I love this blue and white shirt paired with the white in our master bedroom and Emmy's swaddle. It's just so fresh, airy and clean looking!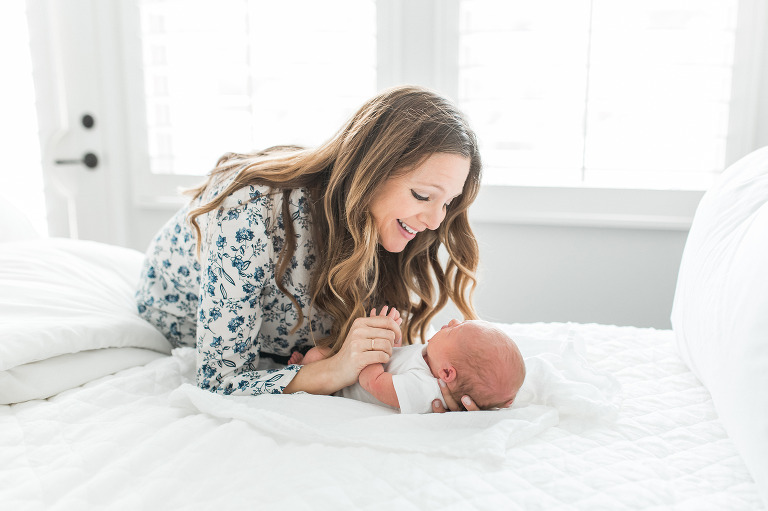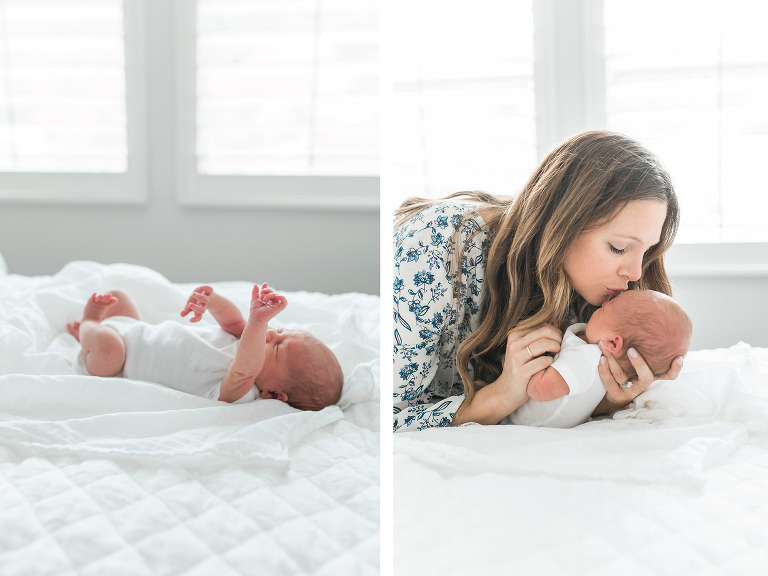 And last but certainly not least, these gorgeous images with a sweet lace coverlet and bonnet. I absolutely love the sweet vintage feel they give the photos. She is the perfect little angel!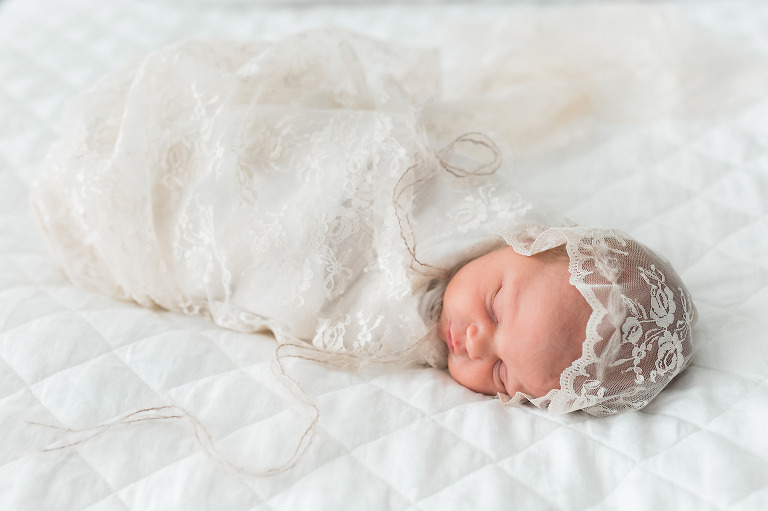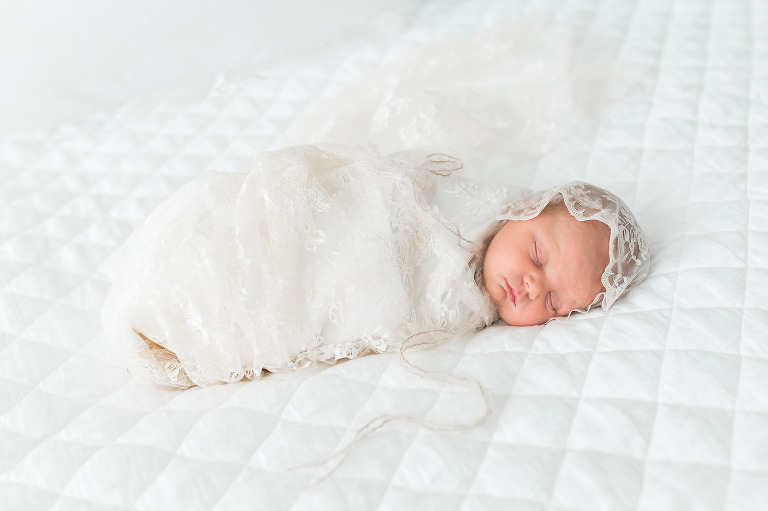 Thank you Vanessa for these images that I know I'll treasure for my whole life!
A few of my favorites sources for newborn props and accessories…hint they're all Etsy shops!!